Watch the
Band live

We've combined both our 6 and 10 piece line-ups into one video!
Songs we perform
Our song list is a mix between current hits and classic dance floor anthems, with a few surprise tracks thrown in there for good measure.
Meet the Band

PROOF The Band have a seasoned reputation like no other outfit in Perth and are constantly regarded as the first option for premier WA corporate events, live TV and radio broadcasts and outdoor concerts.
As the 2022/23/24 Channel 7 House Band, PROOF have anchored TV broadcasts to 300,000 West Australians, performed live across ABC, supported international acts like Jackson Browne and Chris Isaak, collaborated with house-hold names like Kirk Pengilly of INXS and have taken to the stage for many WA's premiere events.
All members of PROOF are WAAPA (Western Australian Academy of Performing Arts) graduates and with 16 years of experience, PROOF continue to be Perth's #1 choice of corporate entertainment.
PROOF are available in 2 dynamic line-ups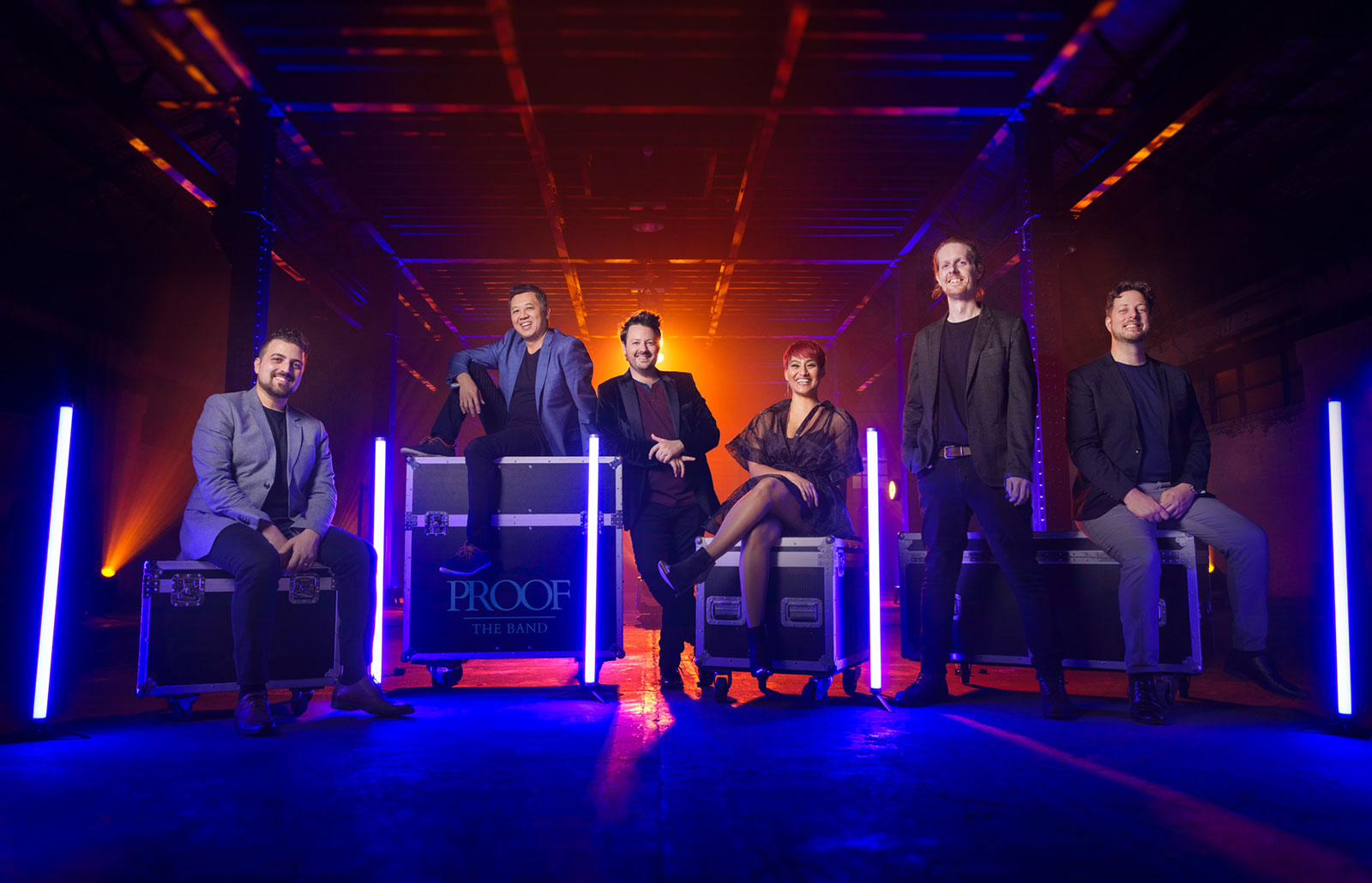 6 Piece Party Band
This line up is a staple on the stages of Western Australia's biggest events and functions. Having performed at over 2000 events in Australia and overseas, PROOF's performances are dynamic, versatile, engaging and in high demand.
Featuring
Elise Lynelle (Female Vocals)
Blake Williams (Male Vocals)
Rick Webster (Guitar)
Chris Travaglini (Drums)
Shaun Ahgow (Keys)
Callum Morrison (Bass)
10 Piece Big Band
If you love that retro sound then you'll enjoy our fresh take on classic hits and modern dance floor anthems with the PROOF live brass section.The ultimate in live band entertainment around Western Australia. Complete with a 3 piece horn section and percussion. This is a show not to be missed!
Includes 6 piece band plus :
Matt Smith (Trumpet)
Pete Evans (Percussion)
Jeremy Trezona (Saxophone)
Sam Hadlow (Trombone)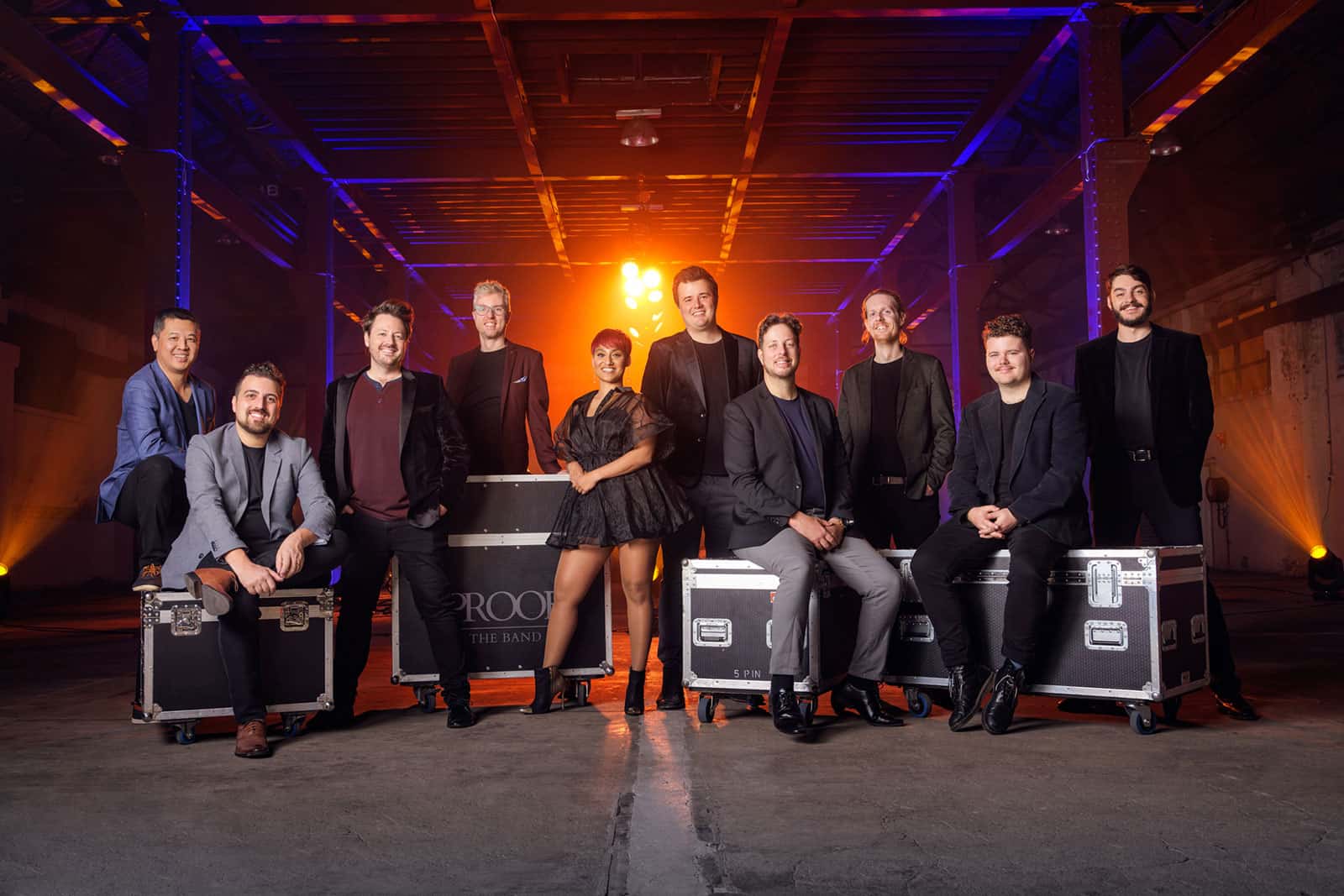 Looking for something a little smaller? PROOF The Band's BLAKE & RICK Acoustic Duo is perfect for both wedding ceremonies and corporate events.
Contact Blake on 0421 303 596 for more info
Sample Audio
A Little
History

PROOF have built a reputation as on of the best live bands in the state and are constantly regarded as the first option for premiere WA corporate events, weddings, live TV and radio broadcasts plus outdoor concerts.
PROOF have shared the stage with the 'who's who' of the Australian & International music industry, supporting : Guy Sebastian, Ruby Rose, DJ Havana Brown, Psuedo Echo, Hunters and Collectors, Daryl Braithwaite, Dragon, Jon Stevens (Noiseworks), Marina Prior, Dami Im (X-factor), Kate Ceberano, Choirboys. PROOF have also hit the stage after international superstar Chris Isaak, playing to 6000 people at the 2016 Leeuwin Concert.
PROOF have performed at some of the biggest events in Western Australia, including the Gold Plate Awards, Lexus Ball for Telethon, WAFL Sandover Medal Awards, Hopman Cup Ball, OASIS Ball, RAC Ball, Boobalicious Ball, 40 Under 40 Awards, Western Force Awards, Brightwater Longest Lunch and WACA's Award … to name a few!
All members of PROOF are WAAPA (Western Australian Academy of Performing Arts) graduates and with 16 years of experience, PROOF continue to be Perth's #1 choice of corporate entertainment.
Here's a recent sample of our Clients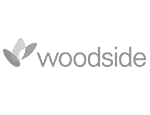 Client
Testimonials

What our clients think of us
DG global has had the pleasure of working with Blake and PROOF for over 6 years now. Proof are the go-to band for the Perth market and never disappoint. The producers at DG global have also often gone to Blake with a musical vision – one that he instantly understands and perfectly composes, allowing the producers on stage vision to come to life. We love working with Blake and Proof the Band and would highly recommend them to anyone looking for a group of talented musicians who understand show!
Abbie McCrisken
EXECUTIVE PRODUCER (DG global)
Taylored to Suit Events in Perth have had the pleasure of booking PROOF for many of our Functions and they deliver every time! From sound check, reading the crowd to getting the guests up and dancing. We highly recommend them for your next event.
Sophie Taylor
(Taylored To Suit Events)
Todays to do list it to email everyone that made our day perfect and PROOF are at the top of the list. We couldn't have asked for a better band to get everyone up on the dance floor. Everyone we have spoken to has commented on how amazing you guys are and how it was the first wedding where they never left the dance floor.
Kara and Garth
I really don't know how to thank you guys enough for Sunday Night - you were absolutely amazing! I think every person I spoke to commented on how great the band was! Thank you so much for making our wedding so special for us.
Lara and Brian
Just wanted to quickly write to say thank you for a brilliant performance last weekend. I've never seen the dance floor get so packed within the first few notes of a set. We'll be looking you up again in 12 months for sure.
Fremantle Hospital
We will ensure your event is
One to Remember

Hire PROOF for your next function
Contact Blake Williams on 0421 303 596 to find out our hire rates or Click the button to make a Booking or Enquiry
Latest Gigs and
Performances

Catch the band live!
Most of PROOF's gigs are private functions, however, we do regularly book in public shows too! Please check the gigs calendar or feel free to contact us for a more detailed list of live performances.